---
GHOST TRAIN
01 Dec
Once again, our company has excelled in the production of Ghost Train which has been a sell out this wee..
Continue reading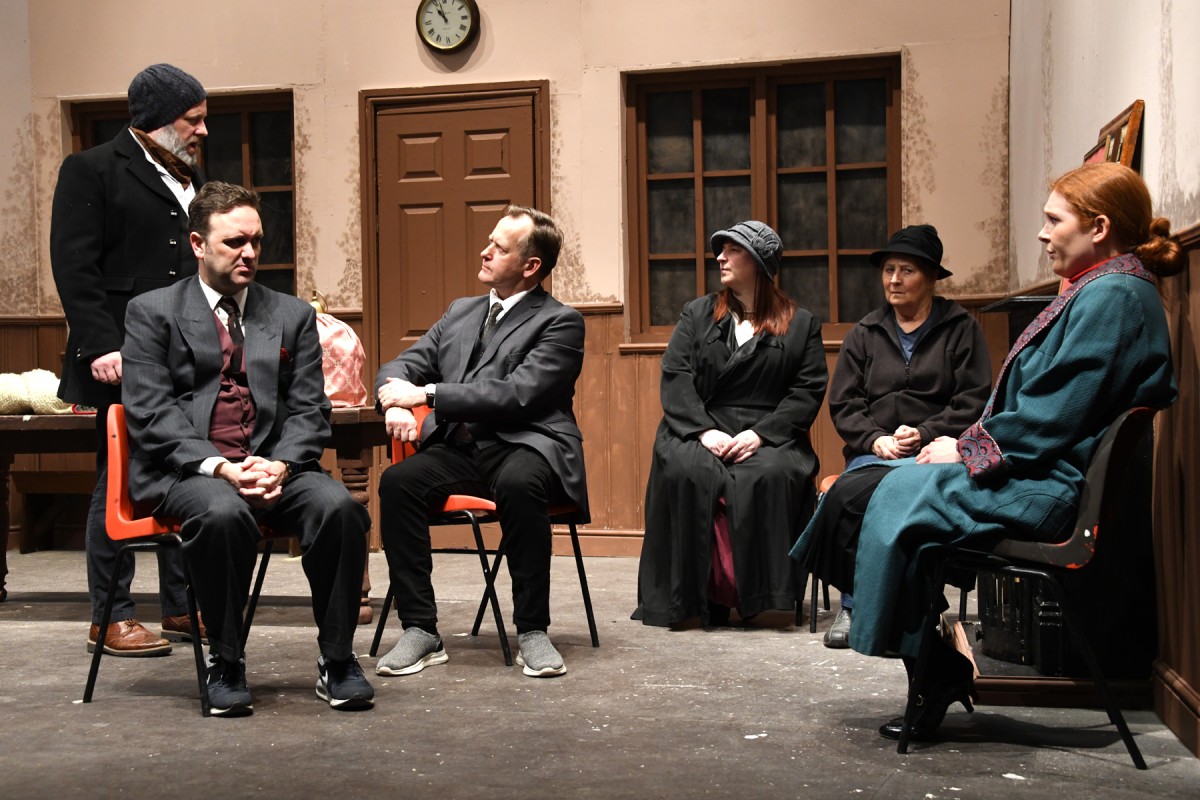 SOLD OUT
10 Nov
We are delighted that our Junior and Senior companies from KRYPT have sold out this year's production of Robin..
Continue reading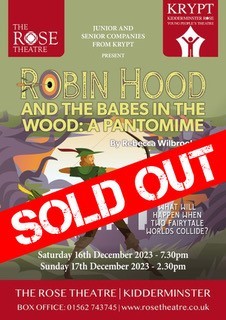 Rose Theatre Kidderminster
Our History
'What's in a name?', a famous playwright once asked. The Rose Theatre, in its current position in Broadwaters Kidderminster, has been home to the Nonentities Society since 1981. The building takes its name from the founder of the society, Kenneth Rose, who fought long and hard to keep a theatre in Kidderminster. When Mr Rose needed a name for his newly formed society back in 1937, he coined 'The Nonentities' as a reaction against the grander, more pretentious names of other similar societies of the time.

The Nonnies were a force to be reckoned with and survived the closure of the Playhouse in 1968, the interim move to St Oswald's and the fight to fund a new building - we are now firmly in place at The Rose Theatre. We survived the recent threat of closure during Covid, thanks to the generous support of our members and audiences from the Wyre Forest area and beyond. We are mindful of the tremendous responsibility to keep alive a theatre which encourages the development of a variety of the Performing Arts. Read on for more detailed accounts of our history.
Nonentities Society
The Nonentities Society is a long-established and successful Amateur Dramatic company - members of The Little Theatre Guild, and owners of The Rose Theatre.

We usually present up to ten of our own shows a year and, in addition, hire the Theatre to a number of other local performance groups and Operatic Societies. We also present a number of professional shows each year - plays, bands, comedy nights and lots more. We are very proud to be able to make such a positive contribution to the cultural life of the Wyre Forest and surrounding areas.

Rose Theatre, Chester Road North, Broadwaters, Kidderminster, Worcestershire, DY10 2RX.
Registered Charity no. 202008
© Copyright 2023 Rose Theatre. Website design and hosting by Blumac Digital Ltd